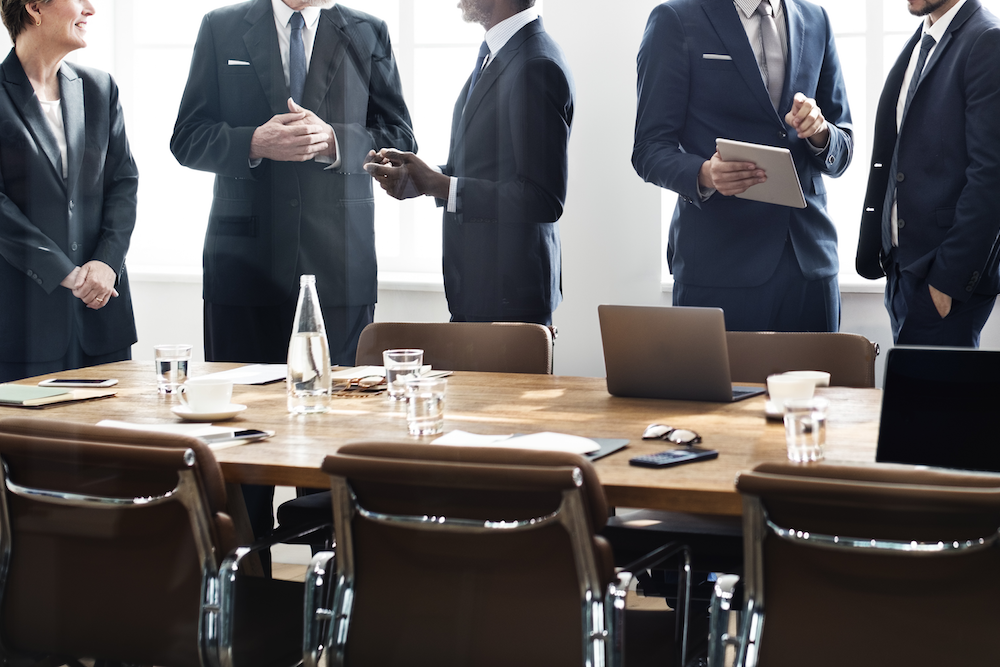 Golden Valley County was ranked the top-performing local economy in Montana in a Wall St. 24/7 analysis of counties' gross domestic product growth from 2012 to 2015.
Golden Valley County recorded an 82 percent GDP growth rate over that three-year period, according to the study, which pegged the size of the county's GDP at $41.5 million. Its fastest growing industry was agriculture, forestry, fishing and hunting, the report found.
The GDP doubled in several counties on the Wall St. 24/7 ranking. The only state with no counties that grew faster than the national 7.3 percent GDP increase from 2012 to 2015 was Connecticut.
Most of the fast-growing counties in the analysis also reported median household income growth and unemployment declines.
---
Fastest Growing Local Economies by State
| | | | | |
| --- | --- | --- | --- | --- |
| State | County With Highest GDP Growth | % Growth | County GDP Amount | Fastest Growing Industry |
| Alabama | Lee | 28.1% | $6 billion | Arts, entertainment and recreation |
| Alaska | Aleutians East Borough | 48.0% | $164.3 million | Agriculture, forestry, fishing and hunting |
| Arizona | Yavapai | 12.7% | $5.4 billion | Professional, scientific and management |
| Arkansas | Van Buren | 100.6% | $768.3 million | Construction |
| California | Santa Clara | 30.4% | $254.9 billion | Information |
| Colorado | Dolores | 80.0% | $65.8 million | Arts, entertainment and recreation |
| Connecticut | Hartford | 0.2% | $74.9 billion | Professional, scientific and management |
| Delaware | Sussex | 43.8% | $13.9 billion | Educational services and health care and social assistance |
| Florida | Walton | 53.0% | $2.5 billion | Professional, scientific and management |
| Georgia | Telfair | 54.1% | $351.4 million | Transportation and warehousing and utilities |
| Hawaii | Kauai | 9.9% | $3.7 billion | Arts, entertainment and recreation |
| Idaho | Payette | 31.0% | $788 million | Educational services and health care and social assistance |
| Illinois | Hamilton | 47.5% | $220.6 million | Agriculture, forestry, fishing and hunting |
| Indiana | Lawrence | 36.6% | $1.3 billion | Retail trade |
| Iowa | Lyon | 46.7% | $926 million | Educational services and health care and social assistance |
| Kansas | Meade | 28.2% | $236.4 million | Construction |
| Kentucky | Livingston | 51.9% | $385.5 million | Retail trade |
| Louisiana | Cameron Parish | 110.6% | $1 billion | Agriculture, forestry, fishing and hunting |
| Maine | Piscataquis | 9.7% | $426.7 million | Educational services and health care and social assistance |
| Maryland | Washington | 26.8% | $7.3 billion | Transportation and warehousing and utilities |
| Massachusetts | Nantucket | 35.9% | $1.1 billion | Educational services and health care and social assistance |
| Michigan | Mackinac | 87.7% | $629 million | Arts, entertainment and recreation |
| Minnesota | Carver | 18.5% | $4.8 billion | Arts, entertainment and recreation |
| Mississippi | Kemper | 47.8% | $421 million | Manufacturing |
| Missouri | Putnam | 52.7% | $273.6 million | Professional, scientific and management |
| Montana | Golden Valley | 82.0% | $41.5 million | Agriculture, forestry, fishing and hunting |
| Nebraska | McPherson | 48.8% | $22.3 million | Arts, entertainment and recreation |
| Nevada | Clark | 12.7% | $97.2 billion | Arts, entertainment and recreation |
| New Hampshire | Rockingham | 8.8% | $18.4 billion | Educational services and health care and social assistance |
| New Jersey | Somerset | 29.6% | $37.4 billion | Professional, scientific and management |
| New Mexico | Eddy | 52.7% | $6.7 billion | Retail trade |
| New York | Steuben | 24.0% | $4.4 billion | Professional, scientific and management |
| North Carolina | Alleghany | 92.1% | $411.5 million | Retail trade |
| North Dakota | McKenzie | 47.7% | $2 billion | Transportation and warehousing and utilities |
| Ohio | Harrison | 129.5% | $732.2 million | Manufacturing |
| Oklahoma | Washington | 106.3% | $5.5 billion | Educational services and health care and social assistance |
| Oregon | Wheeler | 67.7% | $38.8 million | Educational services and health care and social assistance |
| Pennsylvania | Warren | 42.3% | $2 billion | Agriculture, forestry, fishing and hunting |
| Rhode Island | Washington | 12.2% | $5.7 billion | Arts, entertainment and recreation |
| South Carolina | Laurens | 142.8% | $3.4 billion | Arts, entertainment and recreation |
| South Dakota | Aurora | 41.2% | $148.7 million | Educational services and health care and social assistance |
| Tennessee | Lake | 79.6% | $200.5 million | Agriculture, forestry, fishing and hunting |
| Texas | Roberts | 219.6% | $69 million | Agriculture, forestry, fishing and hunting |
| Utah | Beaver | 39.7% | $423.5 million | Retail trade |
| Vermont | Lamoille | 16.1% | $1.2 billion | Retail trade |
| Virginia | Warren | 51.8% | $1.6 billion | Educational services and health care and social assistance |
| Washington | Whatcom | 35.7% | $11.9 billion | Educational services and health care and social assistance |
| West Virginia | Doddridge | 134.8% | $262.3 million | Agriculture, forestry, fishing and hunting |
| Wisconsin | Forest | 20.9% | $346.9 million | Educational services and health care and social assistance |
| Wyoming | Lincoln | 24.5% | $1 billion | Agriculture, forestry, fishing and hunting |
Source: Wall St. 24/7